The original mountain bike event, starting in 1975, the Thanksgiving Day Appetite Seminar. 800 riders, no sponsor or organization.
Scot Nicol and Ibis Maximus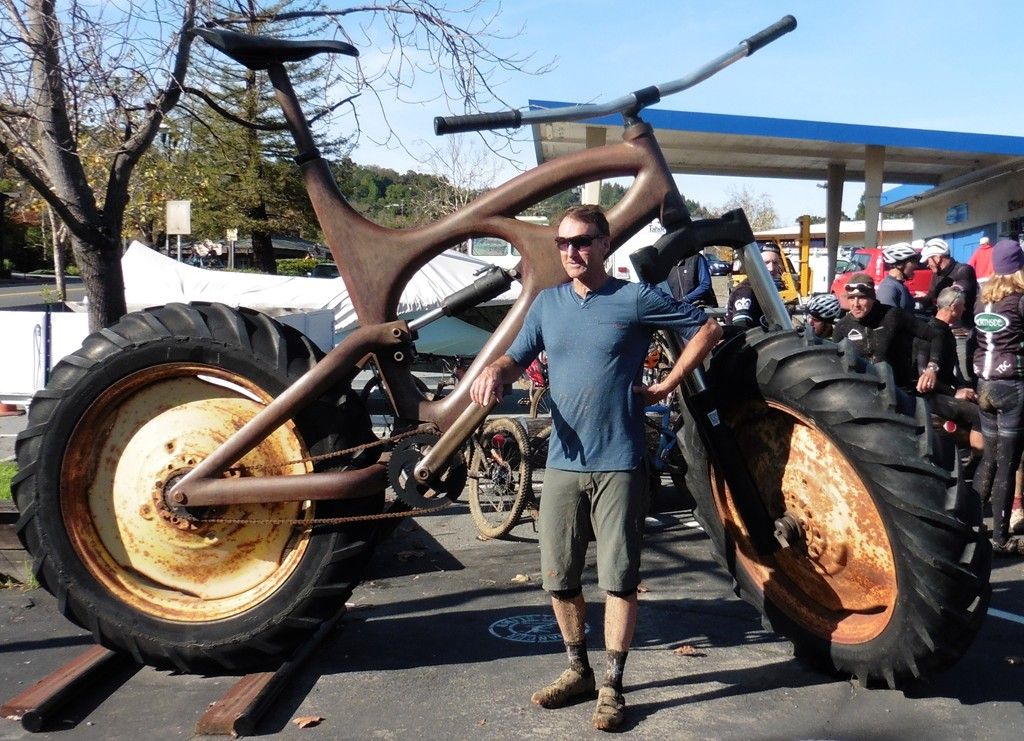 Californians never have to ride in mud.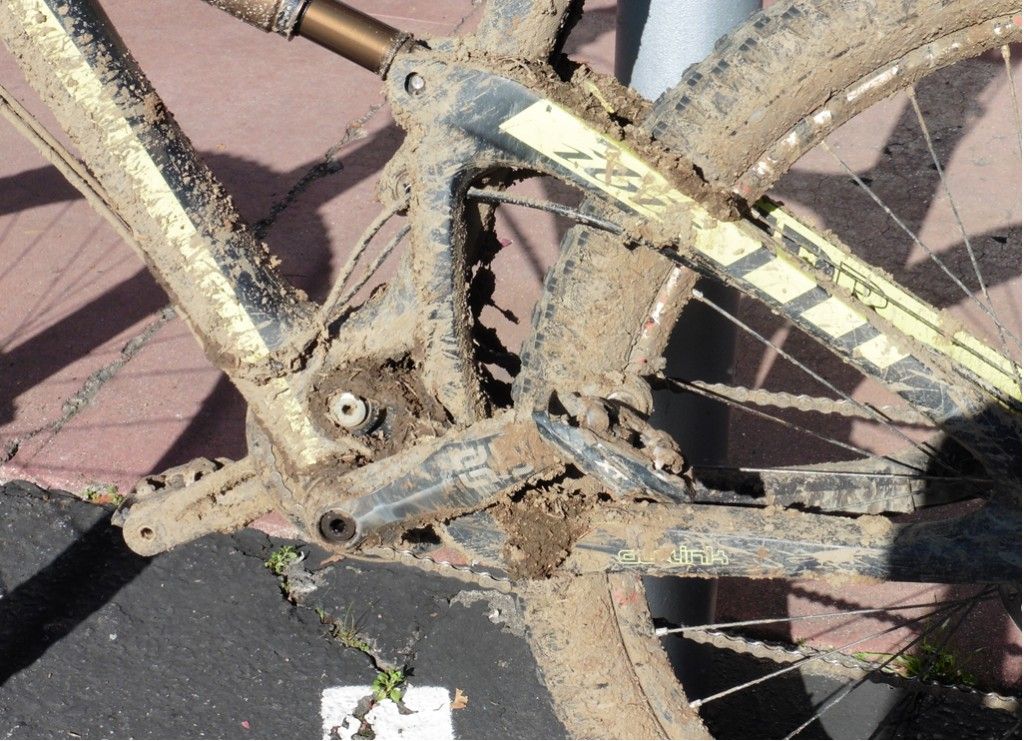 Marin Museum of Bicycling buys the beer. Nobody shows up.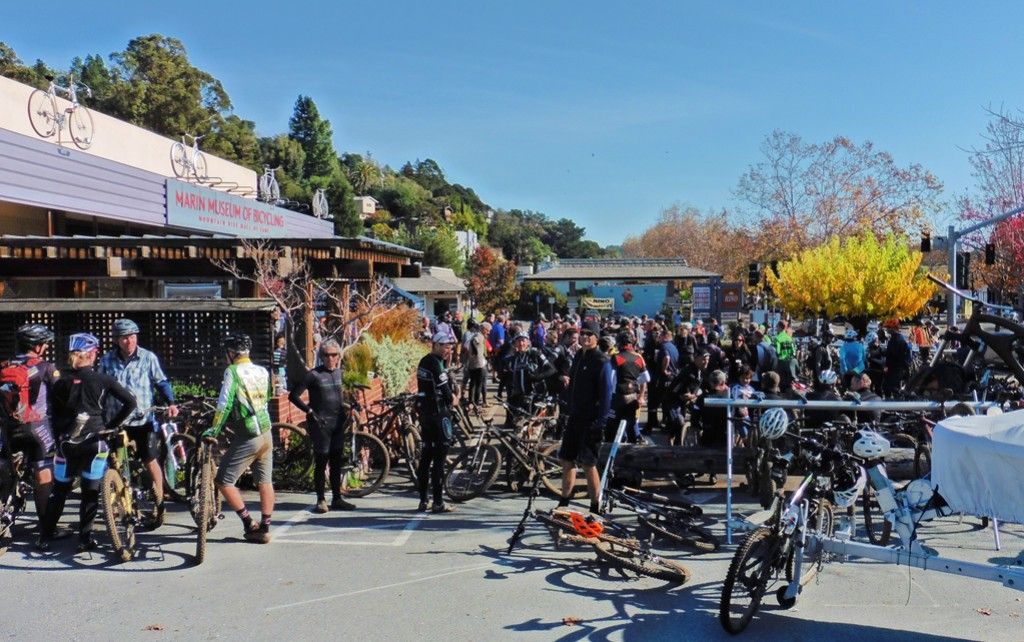 for 21 years, rain or shine, the Fairfax Turkey Day Cafe has served coffee laced with whiskey, or pancakes if you can afford them, at the top of the last downhill.
Have to be a few turkeys on any ride, but they really show up fo0r this one.
What is "mud" spelled backwards? Fun!