Well it's almost alive.
On an impulse I bought the large '92 Monster here on Fatcogs a couple of weeks back. It arrived in rough condition but certainly will make a good rider. The UN52 Sealed BB was totally seized! All of the rust is just surface rust so I am not too concerned. I had the nice Red Tange fork which fit perfectly & an assortment of beat up non-period correct XT parts but functionally everything should work great. I even fashioned a rack mount for my Blackburn Rack out of a Yakima Mighty mount; the mono-stay is nearly the same diameter as the Yakima Cross Bars!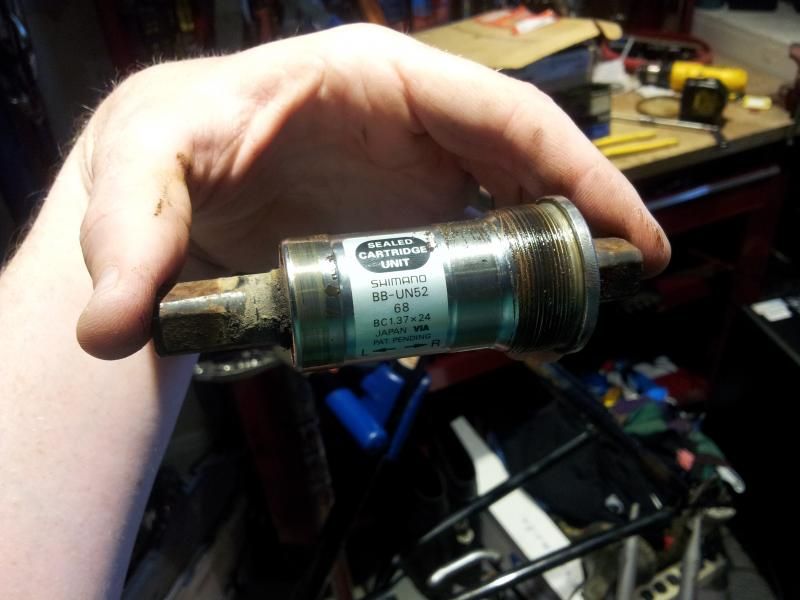 I will be fetching the groceries in style on my new Monster once it's complete.
Jon
Last edited: