I was surfin' eBay one day at work and found this beauty and snatched it up.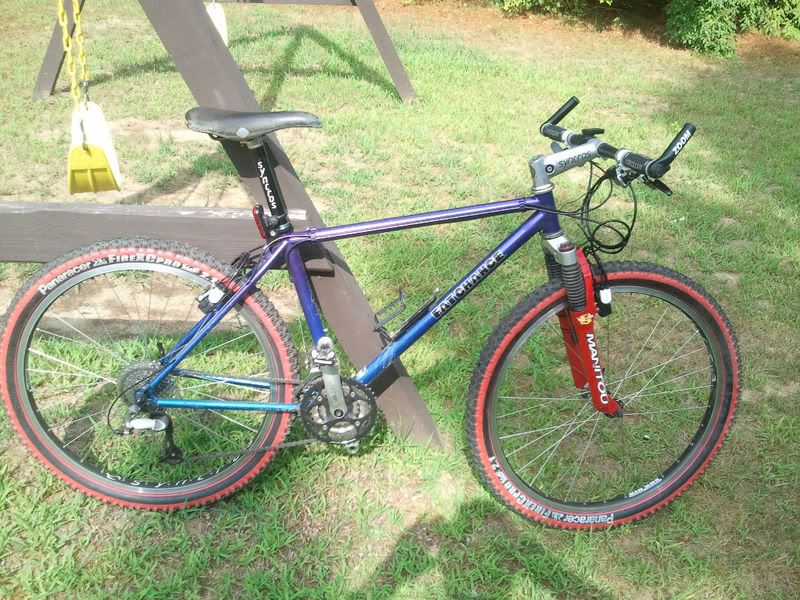 Frame only as I really didn't care for the Shimano/Manitou bits hanging on it. I wanted it to be "my" bike not someone else's from years ago. So the seller sent me the frame,
Fork, wheels and parts would be a retro-mod with homage to the past. Sorta...
Stay tuned, more to come... gotta go ride her some!