86266
86 trials
time to rebuild
needs - wheels - forks, rd, cables, rebuild/new pedals, headset,
oh i suppose i should finally get around to putting new shifters and levers on
and ....
thinking about phil wood hubs ....
forks - need forks . 1" threaded
rd - 3 wheel if i can find
and for paint - i think it might be cool to just prep and clear coat, keeping all the scars.
_____________
picked up my backup ride - the guy i was living with - the guy i was sharing a house with , the guy - (NOT MY BOYFRIEND - is that clear )
heh
anyway
i have another bike to ride ,,, it is a el-cheapo bike - that is actually not too bad considereing it is a pile .....
so i guess the rebuild is a go-
i was checking it over and taking pics of all the nasty bits ,....
broken hubs , cracked rims, just a mess, not road-worthy, or safe.
i can putt around on it, which is all i can do, just because it is in such bad shape.
but, yeah, ---where was i , it is not safe to ride.
too many broken parts ...
no front brake ... rear brake not working so good.
now - lets see how much money this will be ,.....
phil wood read hub - green - solid axle -
$150 front
$200 rear
still avoiding the cassette type hubs, i bought them when they first came out,
and i would eat through a entire drivetrain in 6 months ...
so paying for a complete drivetrain every 6 months is not acceptable.
( now _maybe_ the never stuff is better, but i am still jaded, sticking with spin-on )
forks - this is a try to find item, nobody makes 1" threaded ..... $100
need a 24" sun rhyno lite xl rim - $45
already at $600 bones ....
seems like too much cash -
rim + hub - i need for sure - so about 250+
oh - you may wonder why i am picking these parts ...
because i have used similar parts for .... 25 --
wow - it has actually been 25 years-
i am running 25 year old parts ....
and - i expect these new parts to last ----- 25 years ....
______________________
ok -
sun 24" 36h four cross ryno lite xl with a phil fsa - spokes - no idea ...dt swiss?14/15
mavic 26" 32h three cross 317 with a phil
______________________
not too much cash - and should roll like a wheel .......
what else ..... brakes and shifters .....
i had some old school magura - i would like more of those.
and maybe some type of high end grip shifter
ooooooooooo avid brakes - lookin nice ....
and the sram twist shifters .... 9.0
and ...
i will need a new rd very soon too ...
and pedals - i tried to get them apart - will need a special tool,
but they should be fixable.
and that's the plan ....
________
re - backup bike
man that $99 pile of steel crap is a nice ride.
nice riding new parts ,,,, even crap new parts ,,,,
anyway - i have a decent frame in storage - rocky mountain blizzard - old - very old
so i can swap over the parts - and at least have a halfway decent bike ...
while the fat is being fixed ....
----------
got my hub quote
$540 - 550 just for phil hubs ( in green ) - order goes out in a couple days.
some damn expensive hubs ..... damn
i will get them - seems like too much.
but lets do the math
550/25 = $22 per year -
550/45000 = ab00t a penny a mile ......
i can afoord a penny a mile ....
i finally found a decent brake -
took 25 years - but i can finally get nice pieces for my bike ..... . oh well
http://www.danscomp.com/products.php?cat=PARTS&show=Brakes
demolition or revenge in green .....
yeah - i am going green
so - i am actually finding nice parts .... believe me, these parts did not exist back in the day - so i am rather stoked ...
______________________
a friend went out drinking for his 19th birthday .
came home, passed out - woke up dead .....
oh yeah - i came up with a theme for the rebuild
i like it - i'm not telling, but you will like it.
might order hubs today - big commitment with the hubs.
forks - buy a cheapo tange - and do my custom crown mod .. i guess .
you guys want crazy money for a steel fork ... crazy ...
oh yeah - it is finally going to warm up tomorrow...
i froze my feet a couple weeks ago - very ugly. i wanted to post pics to gross ya'll out
so i guess, -40 to +40 in ... 2-3 days ....
yeah - it has been -40 here . brutal . i am freezing stuff ...
toes, ears , fingers, wrists, cheek, and .....ankles ..
pretty good huh . got my toes pretty good , not real good, just borderline.
__________________________________
coming along nicely
rim ordered - 24" 36h sun ryno lite xl black
i bought hubs from a lbs
front hub $10
rear hub $10
avid brake levers
sram 7 twist shifters
alloy headset dura-ace
u-brake - bigge fat something
mavic 26" 32h 317 front rim
new cables and housing
( although i don't like the newer shifter stuff - i like the old style cable housing )
now just find/make a decent fork
fix pedals
maybe a new freewheel
build wheels
paint - unlikely, maybe get a can of clear ....+ rust killer.
should be finished some time next week
no phil hubs - just can't - i buy hubs for $10 MAX
_______________
http://www.geocities.com/Yosemite/3162/SSforks.html
http://www.iglebike.com/index.html
custom fork
1" threaded with 990 mounts - maybe disk - but unlikely - both
i guess i should start thinking about buing custom carbon parts ...
my seat post i buit - pictured - was built in 92 - 93 -
so 15-16 years -
it is attached permanently to the frame.
no weight is given - i just don't know -
was something like 25-30 batches of 25-30 gr resin ....
so - one pound+ for seat/post/collar
the reason - the main reason i stopped - was because of changes to the import rules regarding the materials.
i was unable to get the stuff - it was such a pain - i gave up.
basically need a american friend to re-route the product through customs.
sounds fishy, but that's just the way to works.
the pther option it to ship it to a broker, and then travel.
such a pain - i will stop thinking about it again .....
forks here
http://store.airbomb.com/ItemDesc.asp?IC=FK2428
i think these ones tend to bend at the top of the blade - at the crown
so add some meat to the crown - and it should be good to go
a fairly decent fork
still trying to think of a design for a cable pull length adjustment mod
a cam, a lever, pulleys, there are multiple options/ideas
should be easy enough to find something that works ...
maybe just pick the correct freewheel --- maybe a 8 speed
then i think all the problems go away.
and just for the record ....
sis index type shifting does NOT work so good at -40
( and all conditions up top that point )
yet another area where i think new bikes are pure ****
-------
yeah - there are lots of new hubs at lbs for basically free.
with people switching over to disk brakes, there is a huge pile of new hubs - for free!
my rim should be here soon -
and - i think i will build them up myself
--- don't trust lbs mechs ... never have .. maybe never will.
add a 8-sp freewheel
add a tange fork
and that's about it ....
____________
found a fork $24
built the front wheel - it is ok i guess -
should have my rear rim today .... soon anyway
and i think i found a place to buy that socket to fix my pedals.
i guess it will be another week at least...
spoke calculator
http://www.dtswiss.com/SpokesCalc/Welcome.aspx?language=en
or the mavic one
http://www.tech-mavic.com/tech-mavic/uk/calcul.htm
---------------------
ok - my new rim has arrived - i can pick it up tomorrow. (today)
and that completes the part list
i should have enough pieces to put it all back together again
very excited
it was unreal how worn out my front rim was.
i took pictures, but it didn't show up on film
i am kinda outta money here - can i finish ---- i think so - very close
i think i may have about 150 - so - -50rim -40spokes -30bills - 20 - 10
very tight -
it is worth it - i waited a very long time to get a decent 24" rim
a very, very, long time .......
pick up rim/spokes
cut fork - align race
build wheel
- then it is just putting the pieces in the correct places
oh yeah - my pedals - i can't get them apart - it is such a pain .....
i may have to use a $5 pair for a week or two ....
close
hopefully anyway - if there is no damage to the frame - unlikely
_____________________
2009-01-30
rear wheel built - mostly
36h sun ryno lite XL 24" - dt swiss straight guage 4X
the rear was a bit of a pain to lace - i had to redo it, cause i was mixing up spokes,
and had a weird pattern going .... but looks sweet -
headset race installed - i had to ream it out a bit - the bike shop refused to do it
just cause it was not the exact correct piece .....
seems like the mechs there have a clue .....
so i am at the lbs getting the rim - and the guys asks me -
" what do you need a 24" for "
"just my fat chance ---"
eyes go to saucers ---- jaw hits the floor .....
"you got a fat chance!, I had a friend try to find me a fat chance _T_SHIRT_ and he couldn't get one ....."
goes into the back where the mechs are ----
mechanic nearly has a cow ---- apparently went into convulsions ....
a fat chance !.....
comes running out , asking questions." what kind of gearing . what cranks ...
dude - you gotta bring that in sometime .."
weird - a 25 year old drooling over a 25 year old bike .....
i mean, i knew the bike has a bit of a reputation ... but this is sssick
tried to find my pics - don't know if they are on my sd card or not ..????
and yes --- it was about $600 bones to get it done .... nice estimate there .....
___________
2009-02-03
i have my pics here with me.
i had a squirrel bounce off my front spokes yesterday -
i was happy to look back and see i didn't kill the little guy ....
and i made a movie about dishing wheels - i doubt i will post it ...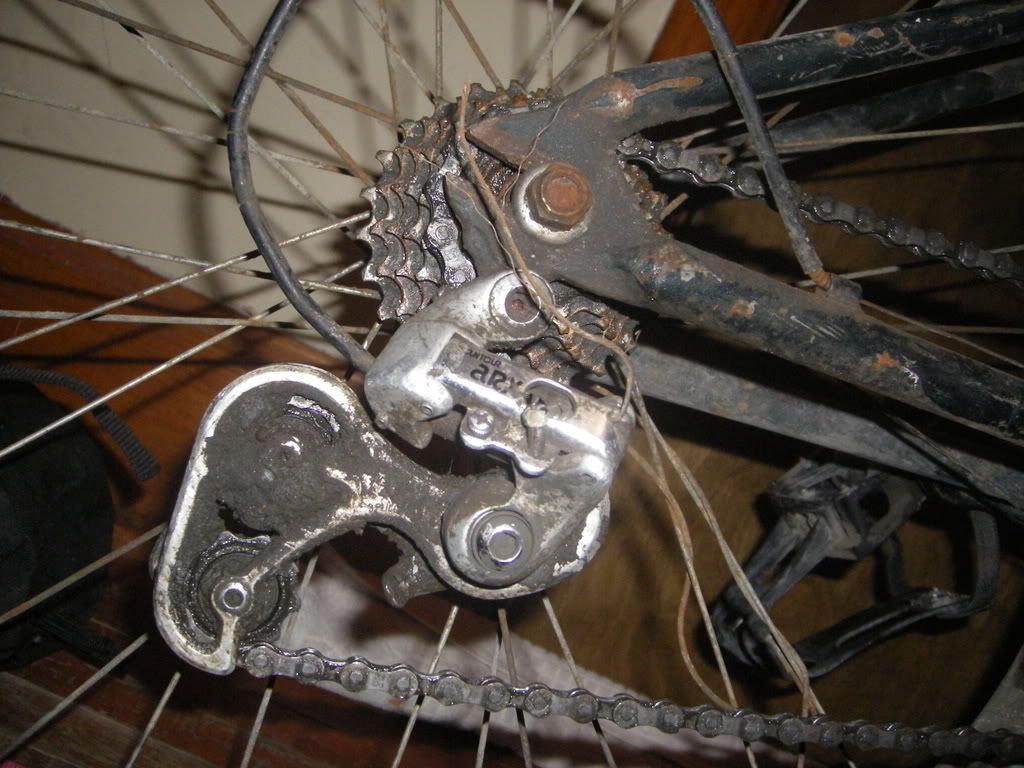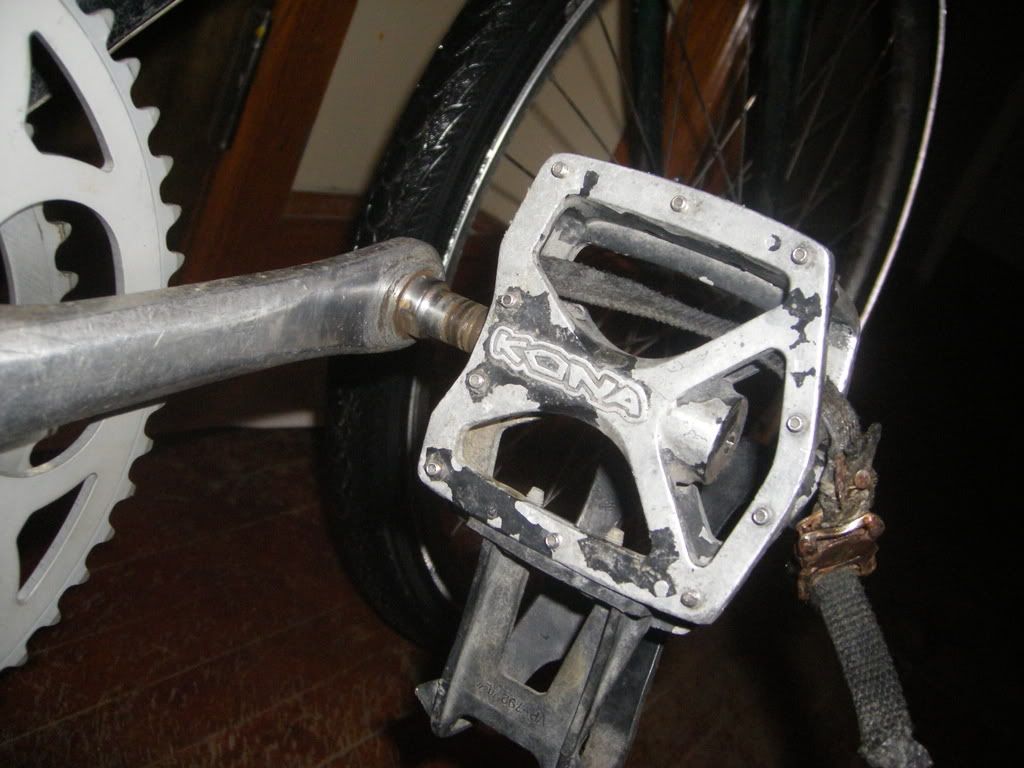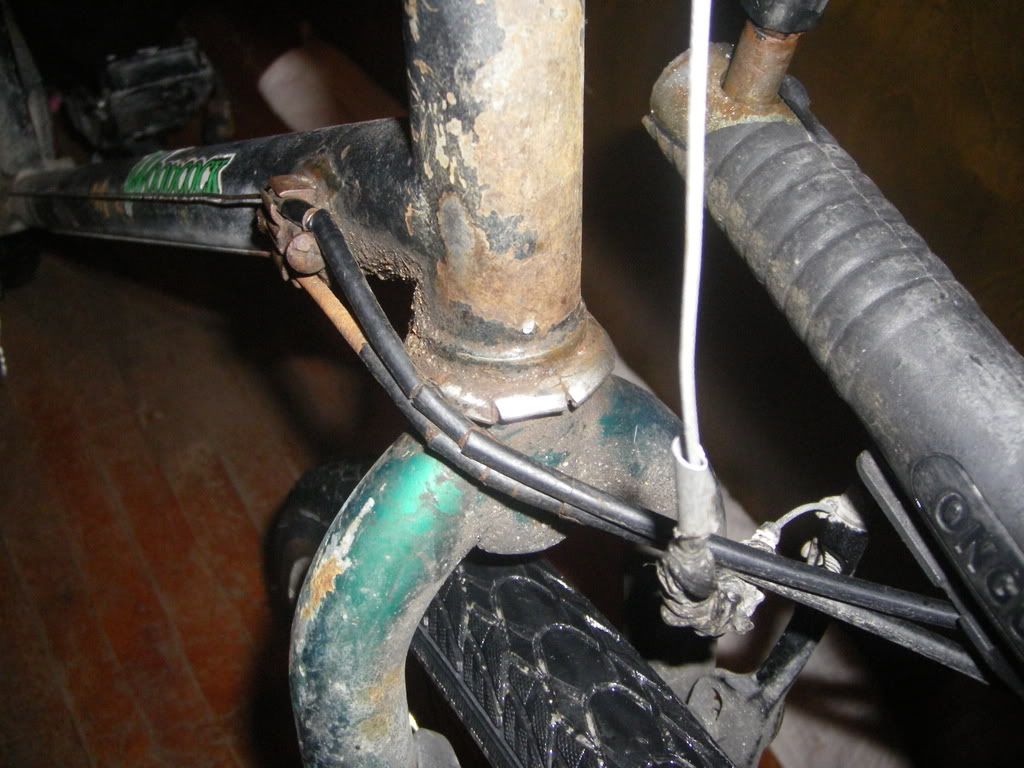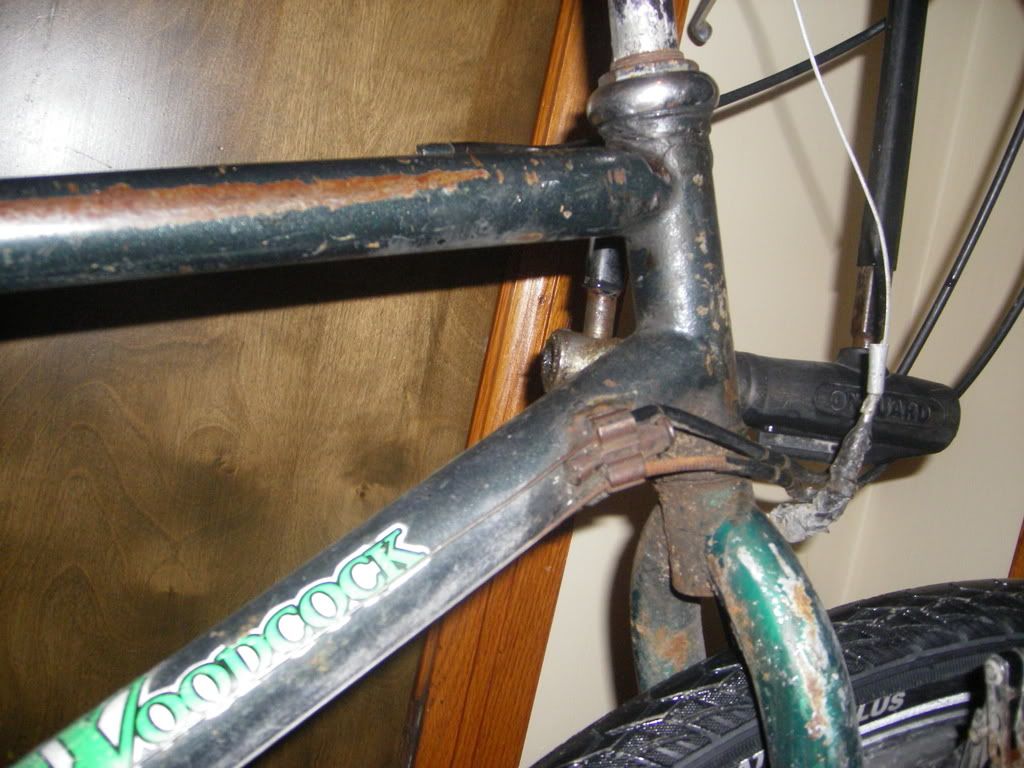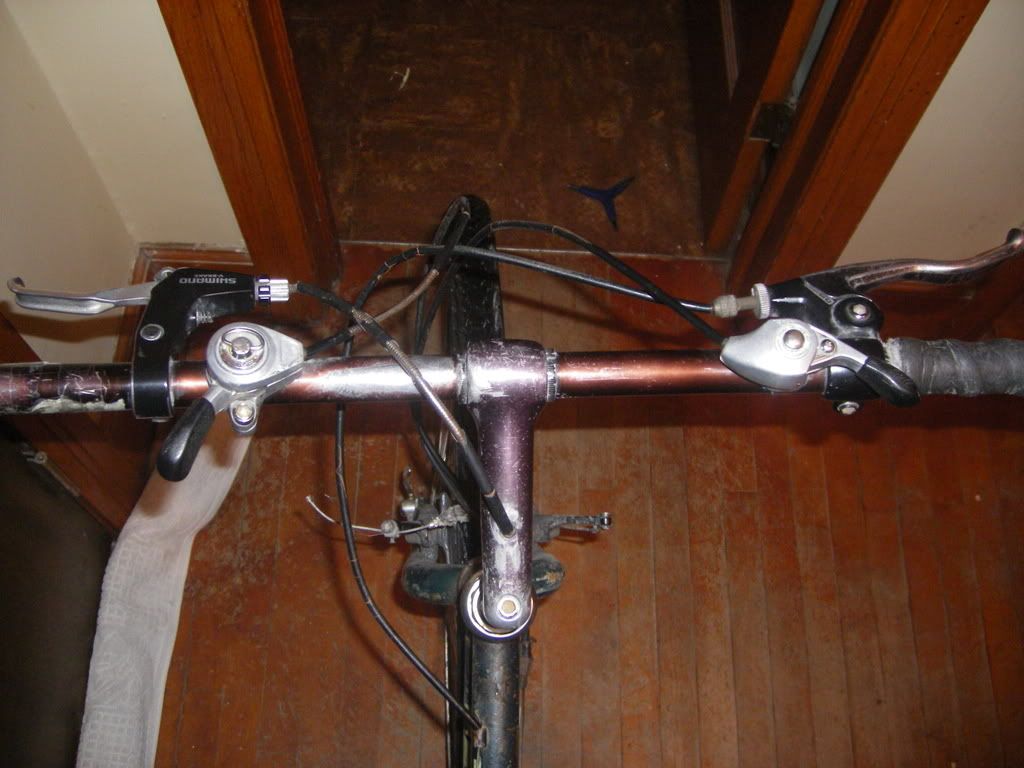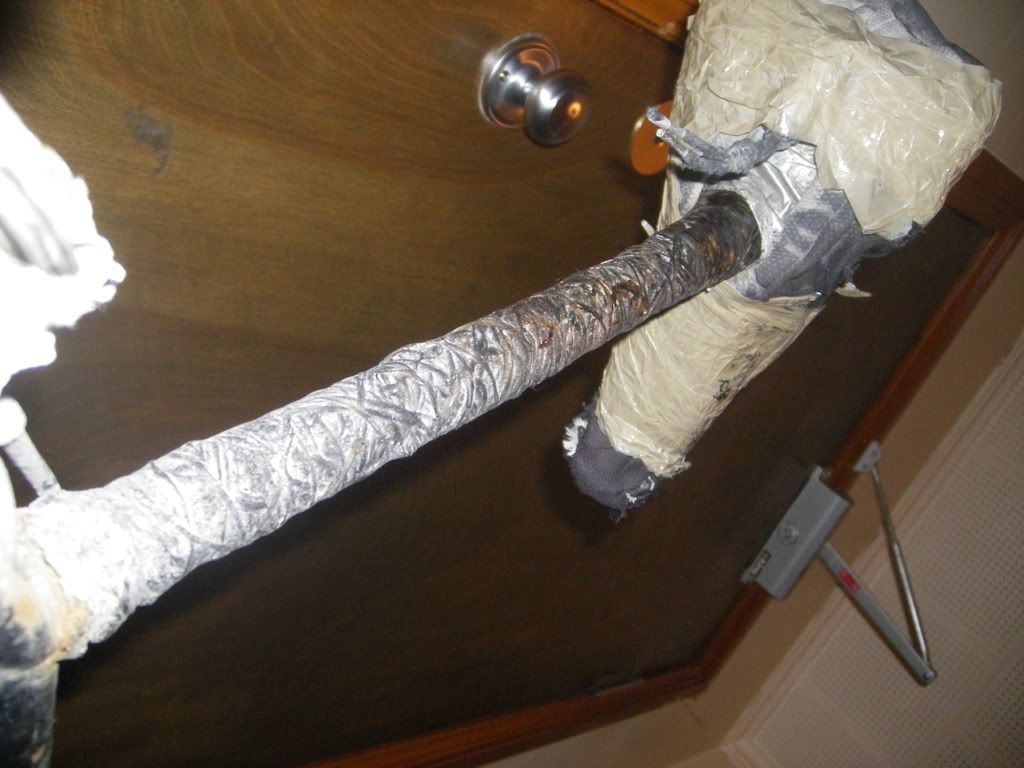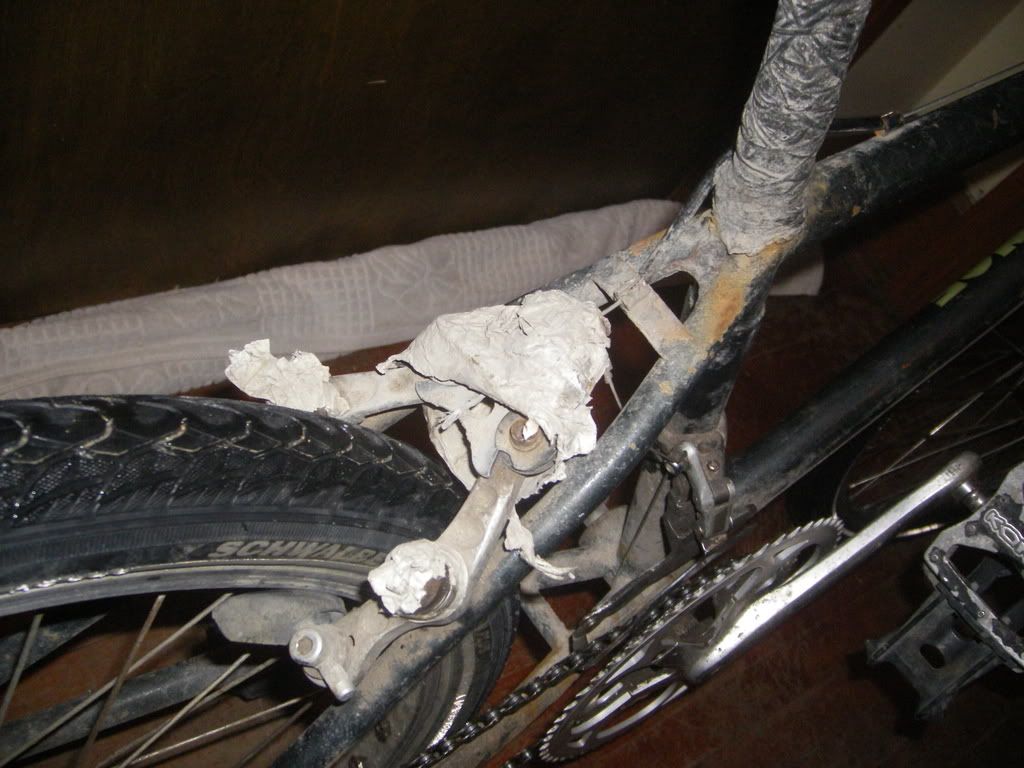 Last edited: