I picked this up about a year ago from a gentleman who had it on display at Velo Cult in Portland. It was complete, and I made the poor decision to part it out because I didn't like how it was built. So, it has sat since then because, surprise, it's difficult to find the pieces I want. This will be my first mountain bike.
Here's how it sits now.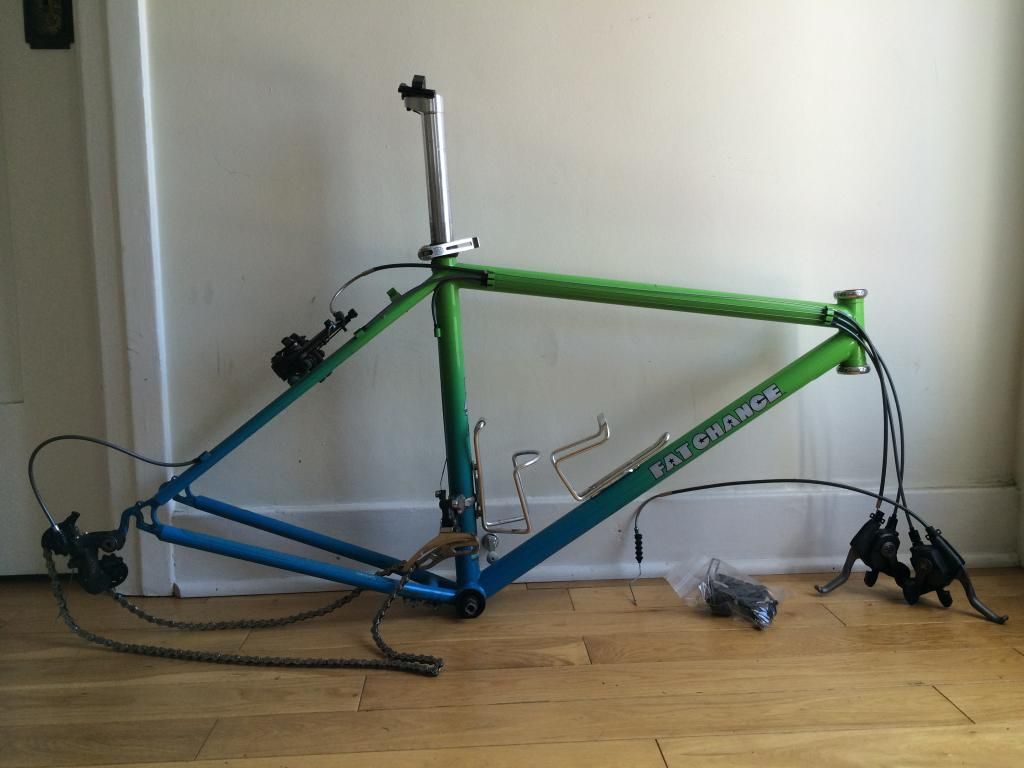 Ive recently purchased a clean set of freshly rebuilt Mag 21 lowers, but I needed an inch steerer and crown. For cranks, I'd like to find either five-bolt XTR 950s, or grey ano Ritchey Logics. Also need wheels and to decide on stem. I really like the way Salsa's compliment the tubing size of early steel bikes, but it's difficult to find the threadless versions.
I'll post more photos as it comes together.
-Robin