There's been some interest, so I might as well open it up to everyone.
I'm selling my 86 Fat Chance.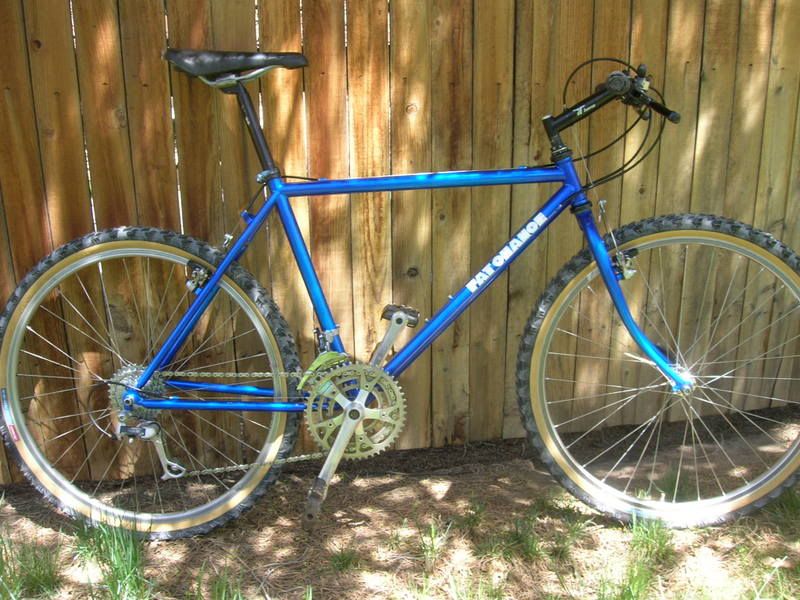 Full resto project with new powder coat, decals, etc.
The key issue is this: The former owner drilled two holes in the rear of the seattube to remove a stuck seatpost
I fixed them with plumber's epoxy, but the sandblaster blew it to hell. I had it looked at by a local framebuilder and he assured me they wouldn't affect frame strength. They're no worse that bottle cage holes.
Pics available of course.
All parts are mostly period correct. Full XT M730 kit with the exception of cranks and wheels. Generic seatpost, saddle, and bar. T-Bone stem.
Seattube is 17" C-C and top tube is 21" C-C
I'm not looking for alot, I know the frame holes are a detractor to many. But it rides great and would be fun for someone interested. Make me an offer.