SOLD - 92 Monster Fat Size L
I'm thinking about selling my 92 Monster Fat. Size Large, Sapphire Metallic Fade. No rust, has toothpicks and pulley, though not the original pulley. Paint is Good to Very Good. No dents.
Sale is for frame and seat collar ONLY (and toothpicks and pulley obviously). I may have a couple 26.4 Kalloy posts I can throw in as well. See additional frame pictures in post #4.
SOLD
Not feeling the vintage bike thing and I need to get space back in my basement.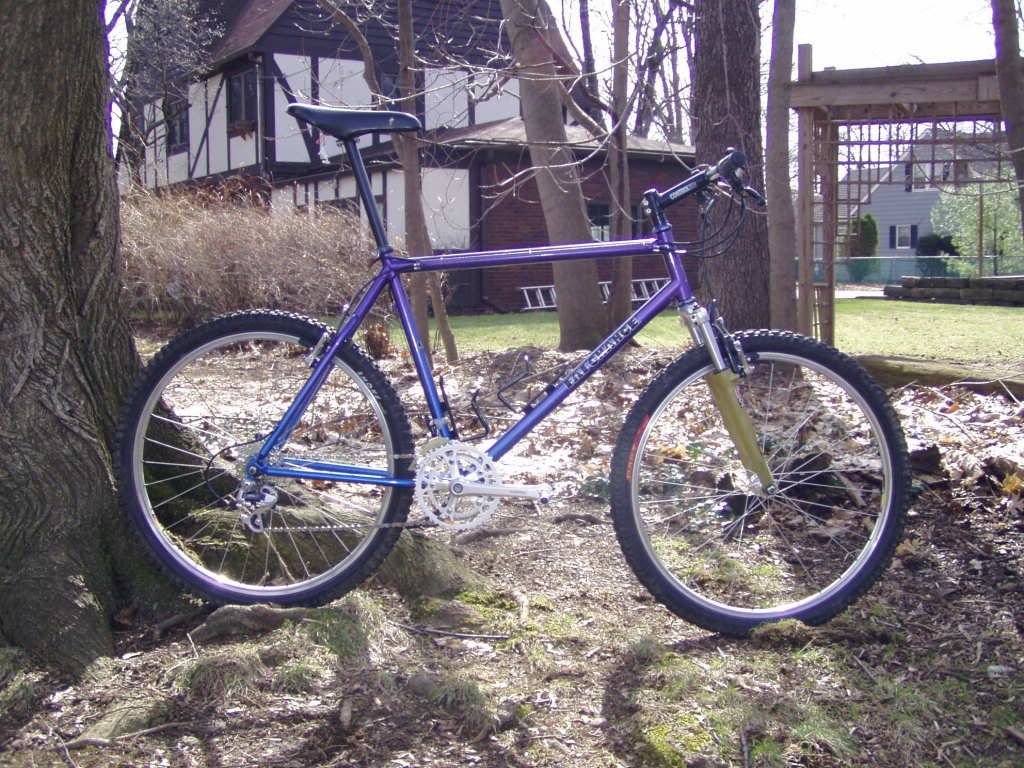 Last edited: