I've been lazy about posting my own bikes around here, so I think it's time I get down to it. These aren't my first Fats, but they're the first that I feel fit and ride just the way I want them to. They're both keepers, for sure.
First up is my 1991 Yo Eddy.
Serial # 041Y1M
Very basic 7-speed XT build on this bike, with XC Pro cranks, Thomson post, Odyssey stem, Specialized bars and Mavic 231 hoops.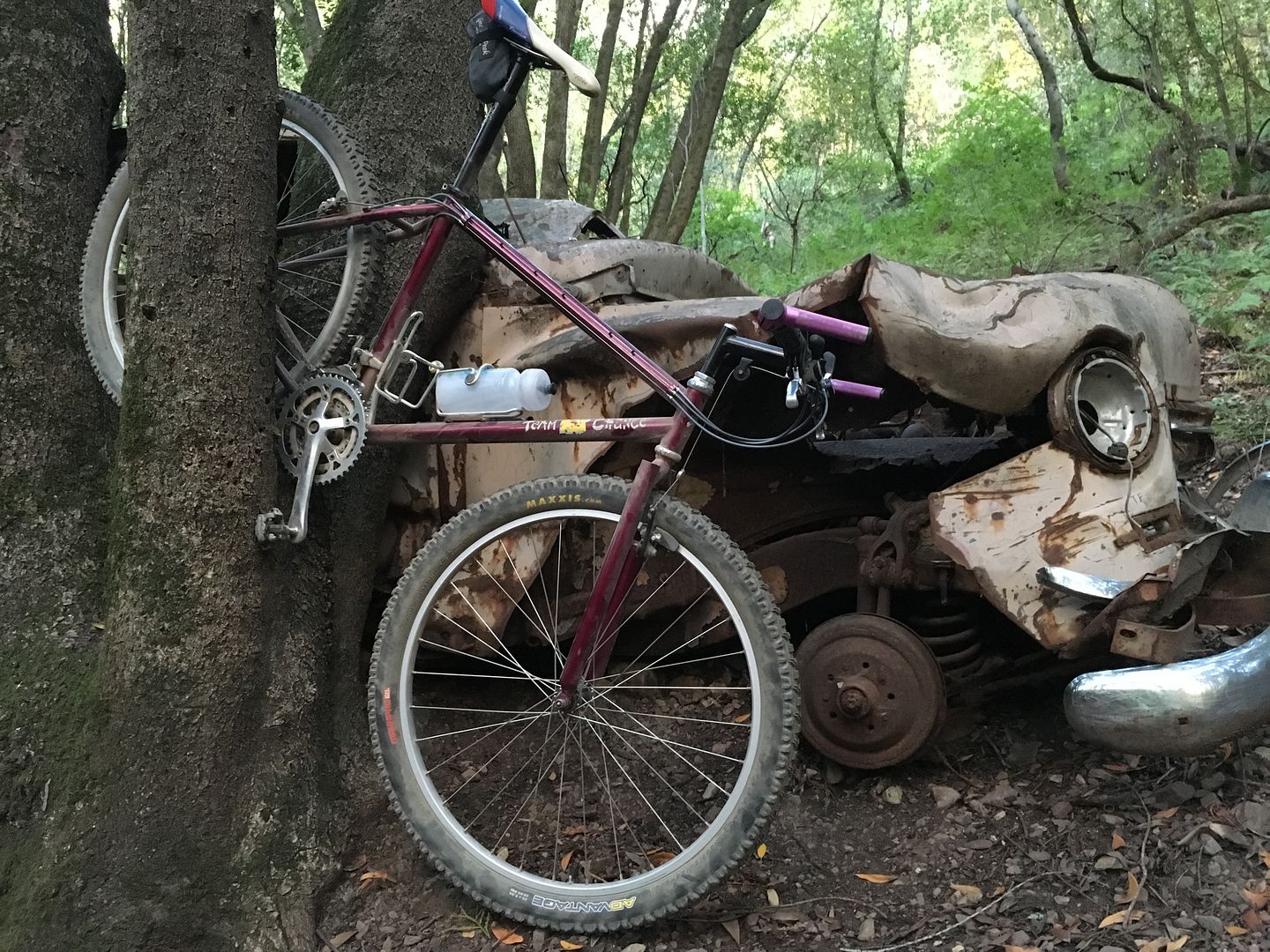 And my latest addition to the garage is this 1989 Team Comp. this one has a funky "Solar System" paint job by Wendyll. I might need to apply some fresh decals to this one at some point, but the paint is actually in great shape for a bike that's been a rider it's whole life.
Serial # 08349 TC
I took the time to do a slightly nicer build on this bike. 7-speed XT, DX hubs on Mavic 231 rims, Cook's Quality Products cranks, White Ind. bottom bracket, Suntour XC brake levers, White Bros. bars, Salsa stem, Interloc Racing seatpost.