Hello, just thought I'd share the latest addition to my stash of bikes. I don't post too often over here, but do frequent RB and MTBR as Shogun700.
Just picked this up a week ago, a nice 1990 Monster Fat (serial number 017M07) in black. My girl has decided she likes it better than her Ritchey Ascent, so it's a keeper! We had a bad ratio of west coast to east coast builders anyway-2 Ritcheys and a Santana to just one Ted Wojcik, now we'll be balanced at 2 and 2.
Here it is as it arrived to me: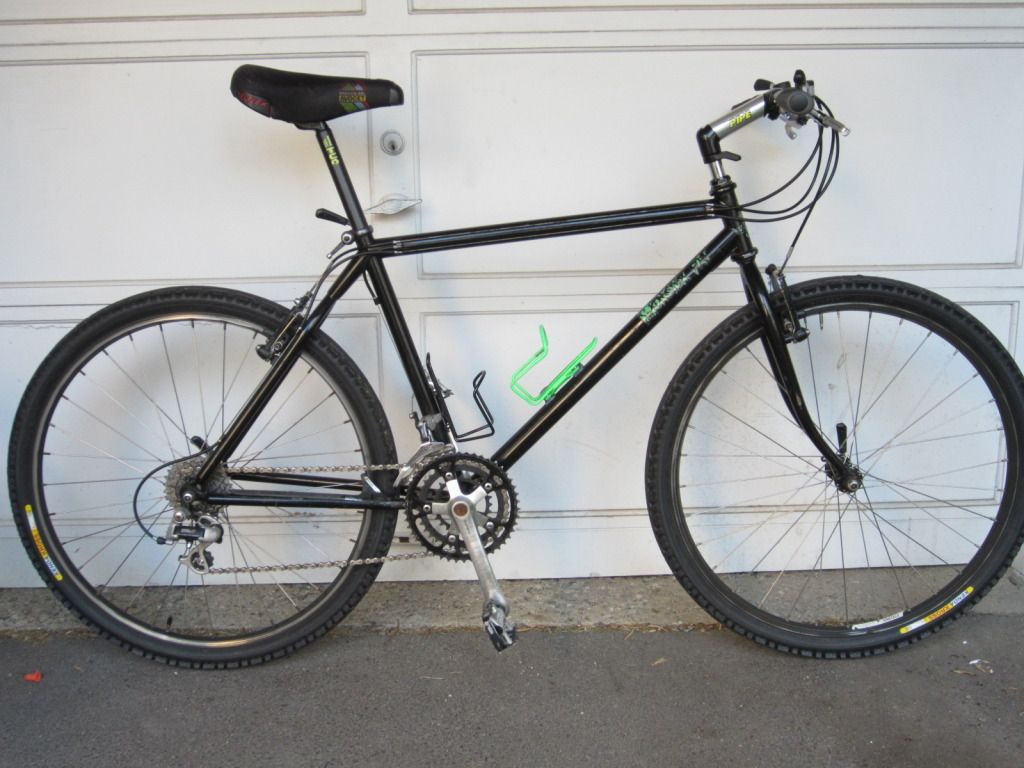 I'm not sure when they switched from the 'W' Wicked frames to the monostay 'M' frames for the Monster, but I do believe this one is from not long after the switch. Most of the original parts are there:
Build Kit: Shimano XT 732/735 (date codes are mostly '89, but the hubs are '90)
Stem and Seatpost: Sakae 'The Pipe' and TCO
Rims: Ritchey Vantage Comp, black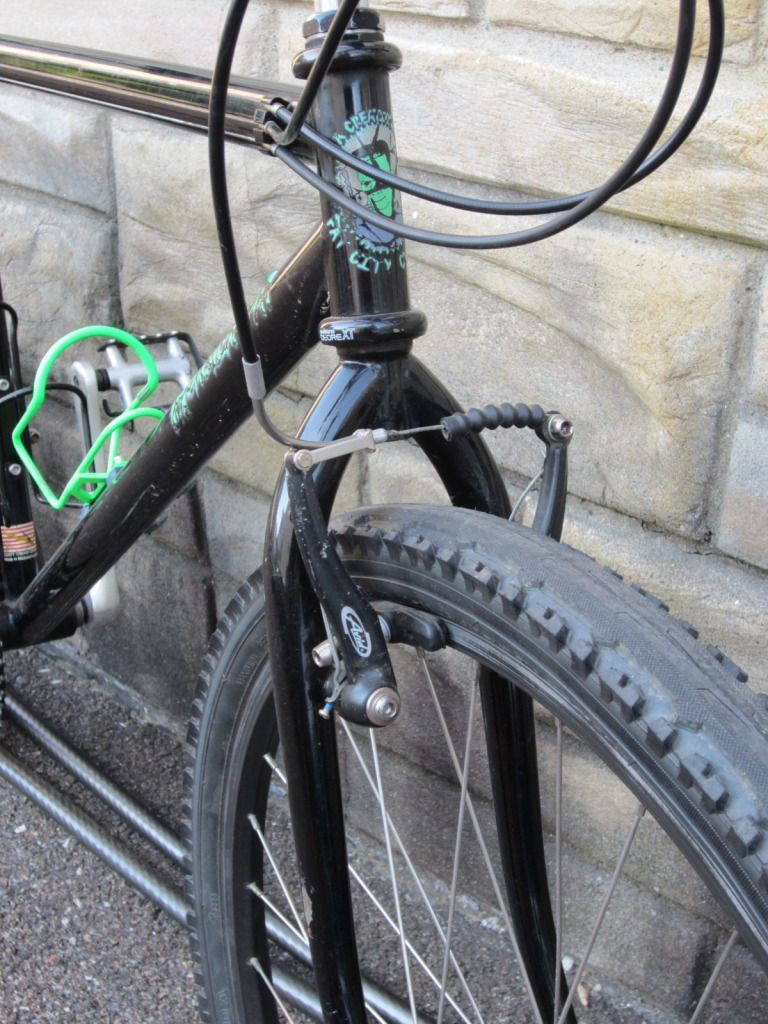 Overall condition is very good, by the condition of the decals I'd say it's been roasting away inside a storage unit for several years. Straight, no dents, a couple scratches. I'm going to get some fresh grease where it needs to go and get some XT canti's and levers on there, as well as a nice set of skinwall Michelin Wildgrippers (not the green ones). The stem is out beyond the 'max' line and she needs something with a little more rise, so that will likely go by the wayside as well. If I can find them, decals would be great, but I don't think I'm going to mess with the paint.
Sorry for the crappy pics and lack of detail-as I pick up the correct parts I'll add to the thread and take some better photos as the build comes together.