1995 Fat Chance Yo Eddy, size Medium, Saphire Fade, XTR build
I made the tough decision to list my Yo Eddy for sale. Original owner, bought new in 1995. I'm posting here first before I put it on more mainstream sites. Description continues below...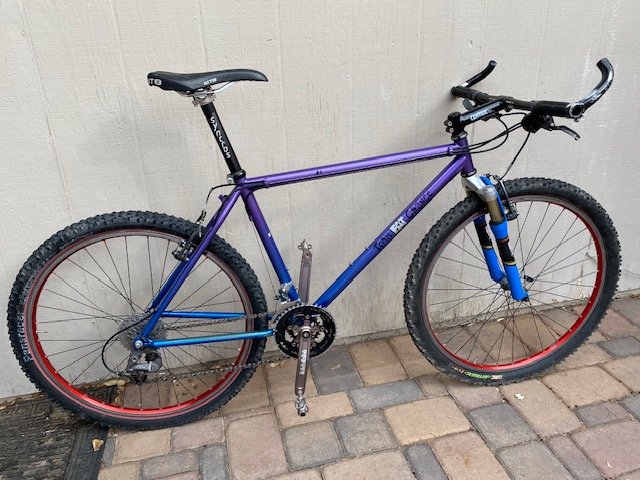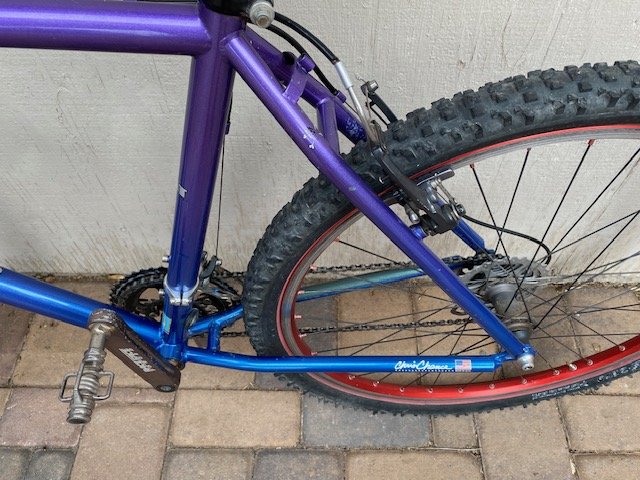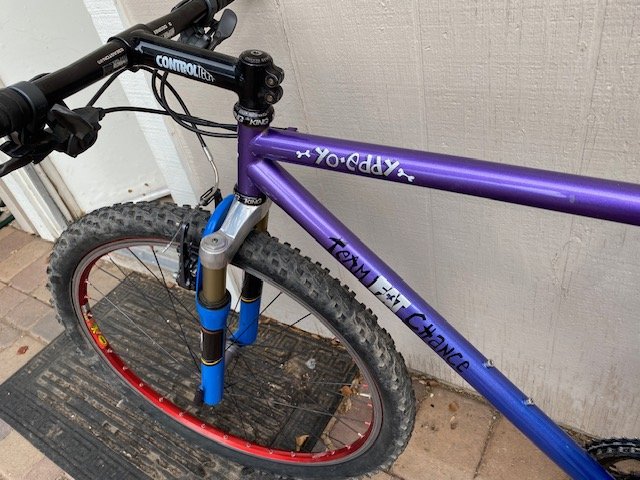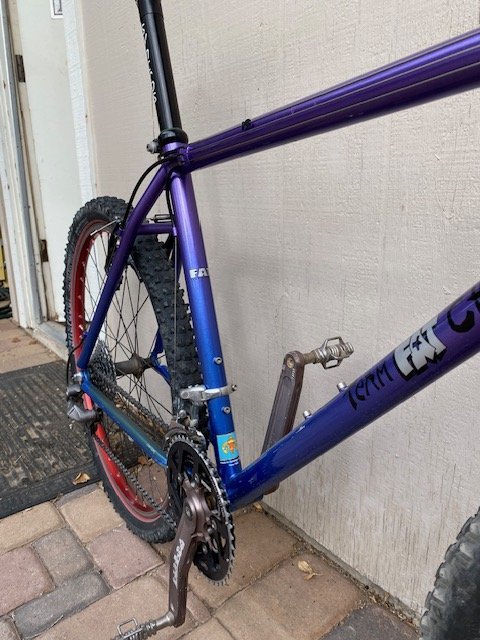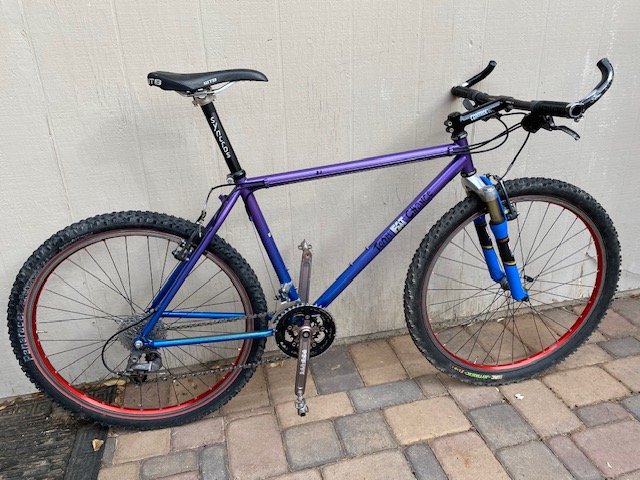 Selling because I also own a Fat Titanium of the same vintage and only have room for one of them. I built it with a mix of parts over the years, but have recently done a rebuild with mostly XTR for a more consistent theme. It's ridden and used, but always well cared for. I live in a dry desert climate (Phoenix), so no rust. Paint is in good condition, but sandy and gravel trails have chipped the underside of the downtube and BB, and inside seat stays near tire. Some normal wear from cable housings. No dents.
Fork holds air, left has seep at the needle valve rubber plug but does seal with the top screw in place. Rebound damping may have an issue, tops out with a clunk when running high spring pressure.
Components:
Fork: Rock Shox SID, 1st gen, 1" steer tube
Headset: Chris King
Shift/Brake levers: Shimano XTR 9 speed M952
Brakes: XTR V brakes, pivots are tight and smooth, no slop
Crankset*: RaceFace Turbine LP, 175mm, square taper with XT bottom bracket [Note: I put this crankset on in 1998, they still have the original rings with minimal wear. That might give you an indication of how much use it's had in the last 20 years]
Wheels: XTR hubs with red Mavic 517 rims, SRAM cassette
Rear derailleur XTR - could use new pulley/jockey wheels, came from a different bike [Edit: I have a different XTR derailleur with jockey wheels in good shape, I'll swap it out before shipping]
Front derailleur XT
Seatpost: Syncros
Saddle: WTB
Stem: Control Tech, 135mm
Handlebar: Easton Hyperlite
Bar ends: Onza, anodization worn
Pedals: Crank Bros Egg Beaters
Total weight on my pretty accurate digital scale: 22.7 pounds (including "optional" components like pedals 'n stuff. Yes, they're included, I'm just poking fun at the industry practice of not weighing things that might be swapped out later but are still absolutely necessary.)
*Crankset - I have a Shimano XTR 950 crankset in 175mm with BB that I can swap out for you upon request
$1000 plus shipping or local pick up