I had joined this forum several years ago when I was going to buy a wicked frame but that deal fell through. A few days ago I purchased a 97 yo eddy on ebay, the seller had it listed for $400 shipped but since it didn't sell at that price I talked him down to $350 shipped. I'm excited but not really sure how I want to build it up, but, I'm leaning towards a 2x10 xt or xtr, white industries vbc cranks, rigid fork, with some vintage bits thrown in for good measure.
Since I don't have the frame yet here is a picture from the ad as well as some of my other bikes:
Land Shark Pro Carbon (ultegra group)
Steel Land Shark SS (It had different wheels and a white industries crank now)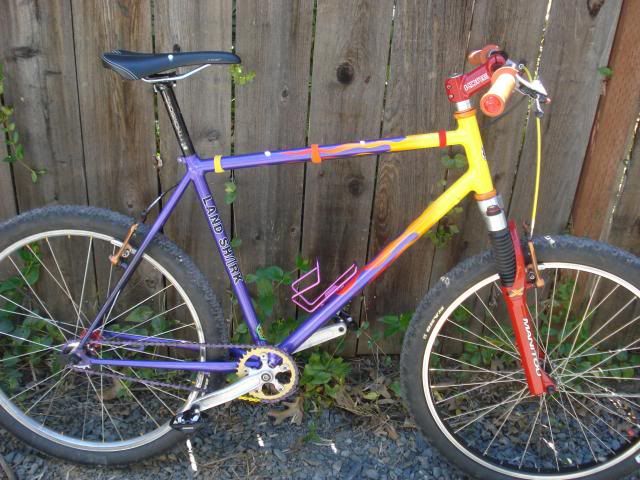 93 GT Zaskar le (kooka rasta cranks, machine tech levers, RS duke race, and newer xt bits)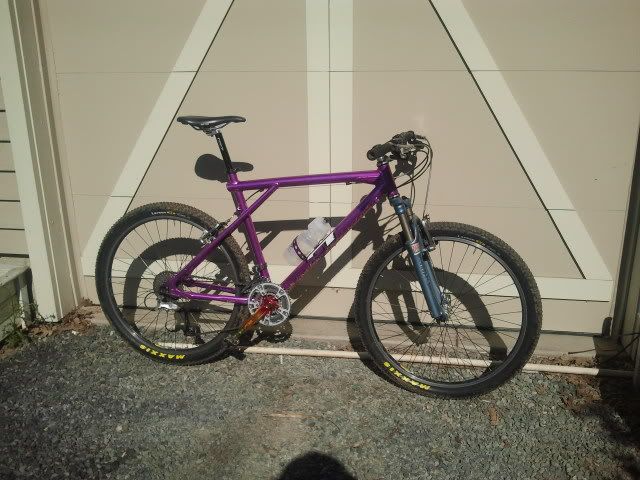 I also have in no specific order - Jamis Satellite, Jamis Dragon, Jamis Nemesis, GT ZR-2000, Soma Double Cross, Specialized Allez (1994), Schwinn High Sierra (1987), Schwinn Spitfire frame, GT Passage frame, On One Inbred, Madwagon cruiser (bullseye hubs and magura hydo rim brakes), Trek 600 (1985), Trek 950 frame (1987), and a cheap elevated chainstay mtb frame. I also have a couple of tubesets that I need to get around to building up into a gravel bike, lugged road bike, and a hardtail mtb.
Last edited: