So other than probably needing a new chain and putting on some new Grab On grips, I got my Wicked pretty dialed in. The BB cable guide was a bit of a headache. I ended up having to go to the hardware store and getting a machine screw and a castle nut that barely grabbed. I just used some loc-tite for now. The hole where the rivet is was huge compared to my other Wicked and I didn't have a rivet gun big enough. Oh, and I messed up the paint on my old Wicked fork with the race removal tool. Bummed me out as that neon green paint was factory and in perfect shape... oh well.
Other than that, it went pretty smoothly. Everything is factory spec'd other than the Deore LX platform pedals w/ Specialized clips and straps. Those were sitting at my parents house so I'll just rock the pink for now and get some black ones off fleabay.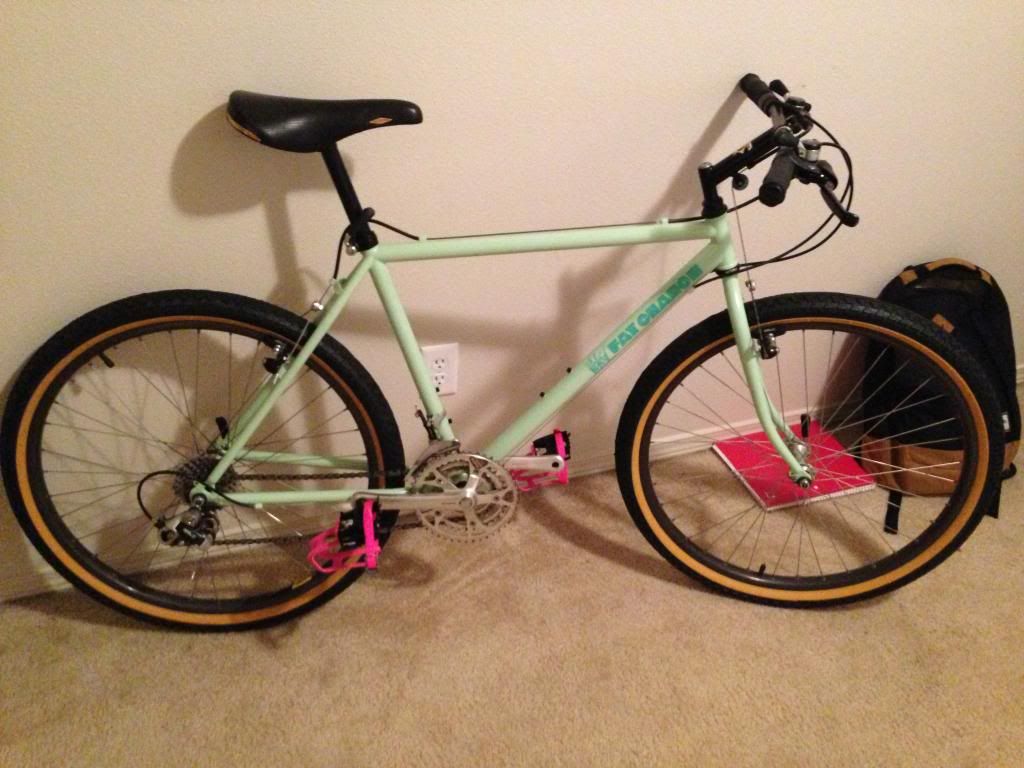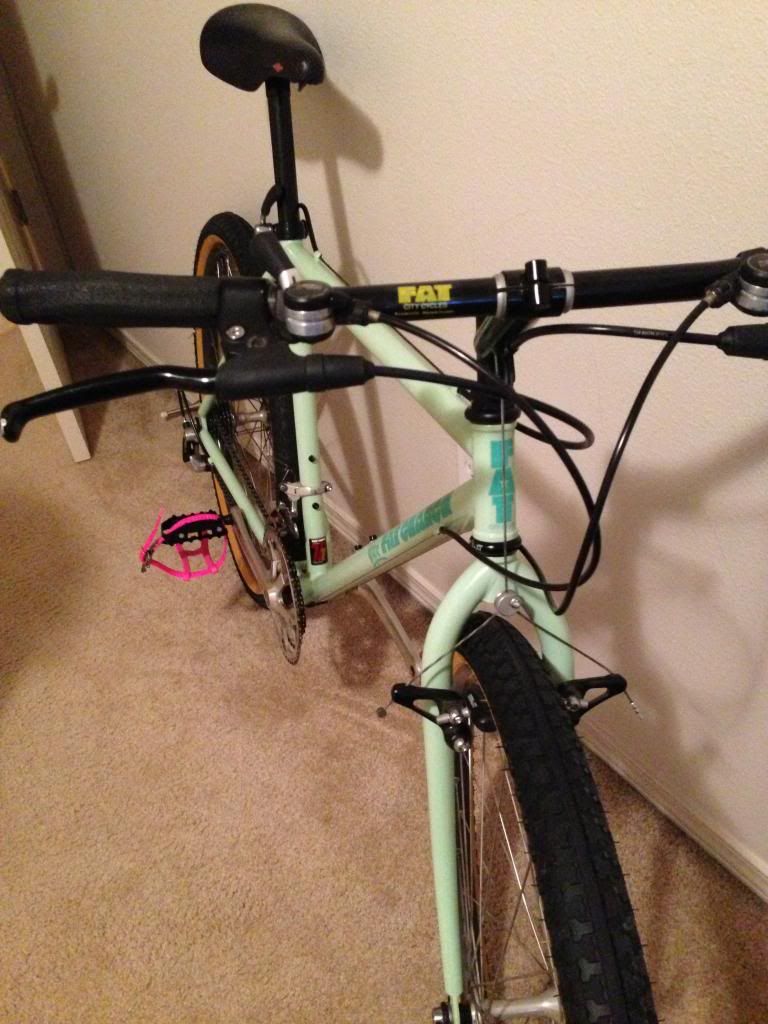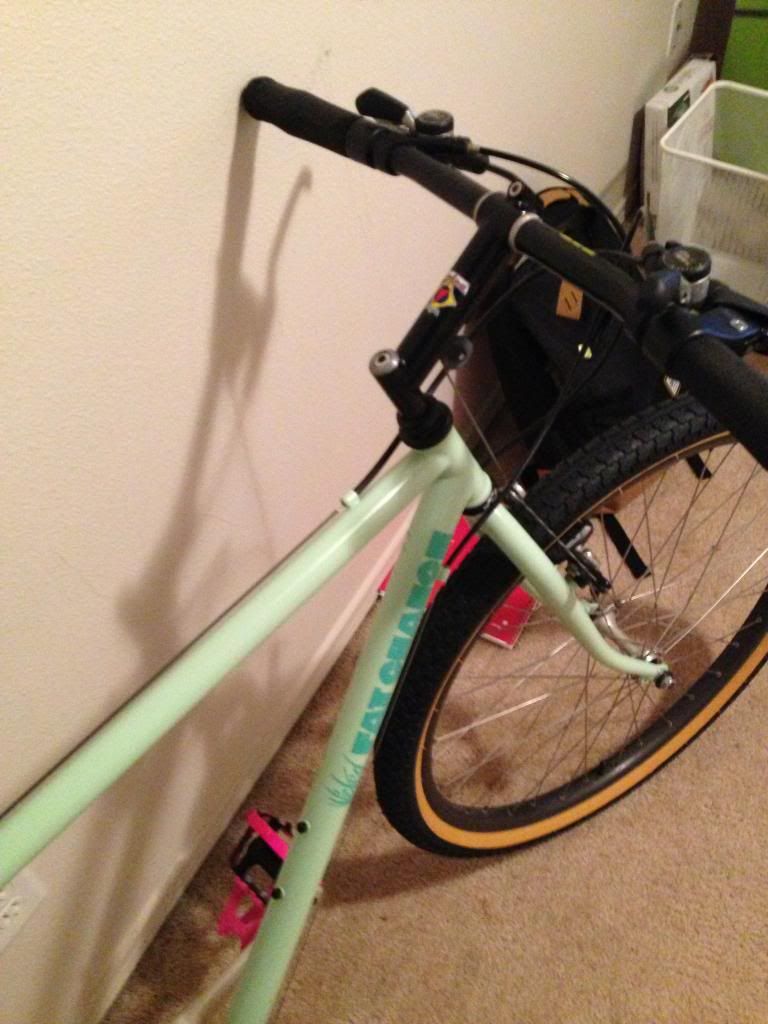 Hope you guys enjoy!